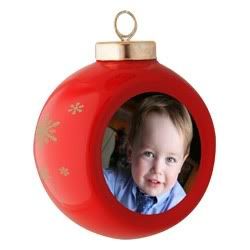 UPDATE: According to SeeHere, the promotional codes for the ornament and extra prints (and calendar, if you've seen that one circulating elsewhere) were intended as offline promotions. Sorry for any inconvenience!

My friend Corrie at Centsable Momma has the scoop on how you can take advantage of the following FREE offers (with free shipping) from SeeHere by Fuji:
50 MORE Holiday Photo Cards
(You can get up to 100 FREE!)



A FREE photo ornament
Each offer is limited to one per customer.